As we continue to keep busy here at Avid Design Group amid the COVID-19 measures in place, we feel compelled to continue to help and support so many of our area's small businesses who have been dramatically impacted by the precautions and loss of business.
Here at Avid Design Group we are happy to announce 4 more awesome website projects that we have recently launched for businesses local to our area in beautiful St. Augustine/St. Johns County Florida. Please check them out to learn more about their business and don't forget to shop local!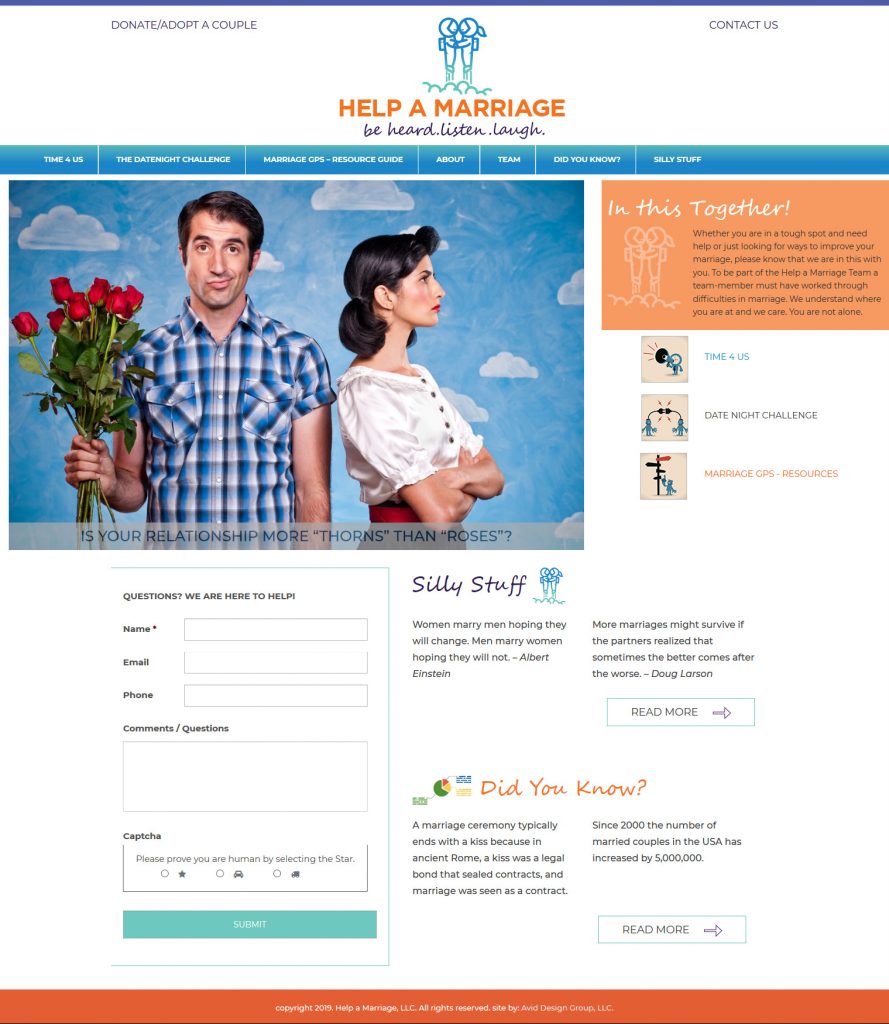 Help a Marriage is a not-for-profit marriage resource organization founded by Leo Brenninkmeyer, to fill the need for more accessible and comfort-zone friendly support for married couples than the traditional resources provided. Whether you are in a tough spot and need help or just looking for ways to improve your marriage, Help A Marriage may be just what you need. Please visit the completed website to learn more about their healthy marriages services at www.HelpAMarriage.com.
The Coastal Reality website that our St. Augustine website design team developed is a next generation website we provided for our long term customers at this St. Augustine Beach based real estate and property management agency. The website features available listings for sale, integration of the Multi Listing Service (MLS) to search for any home, and a wealth of resources for area sellers and buyers. Please visit the completed website to learn more at www.CoastalSalesFL.com.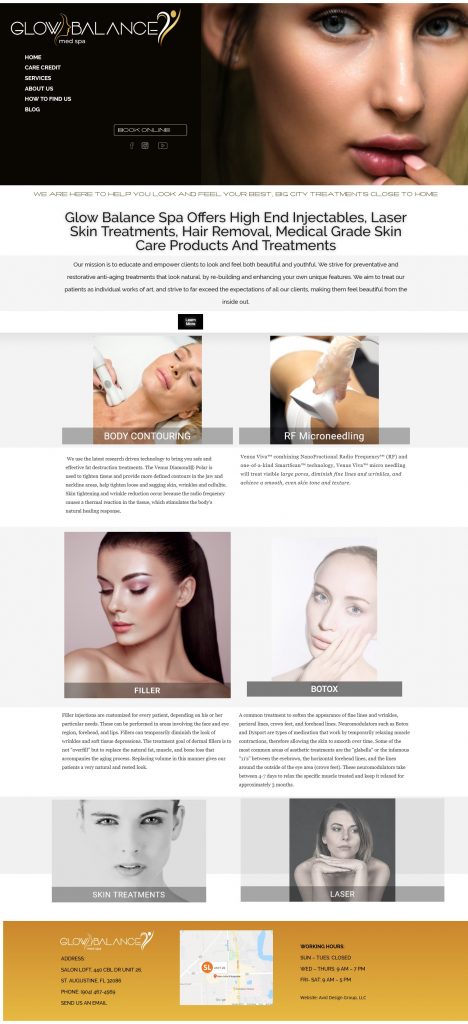 Glow Balance Med Spa is a recently opened medical spa located in the trendy Salon Lofts in beautiful St. Augustine, Florida. Founded and operated by Patricia Stokes, Aesthetic Nurse Practitioner, the Spa offers High End Injectables, Laser Skin Treatments, Hair Removal, Medical Grade skin care products and treatments. Please visit the new website to learn more about their professional services, staff and book an appointment on-line at www.GlowBalanceSpa.com.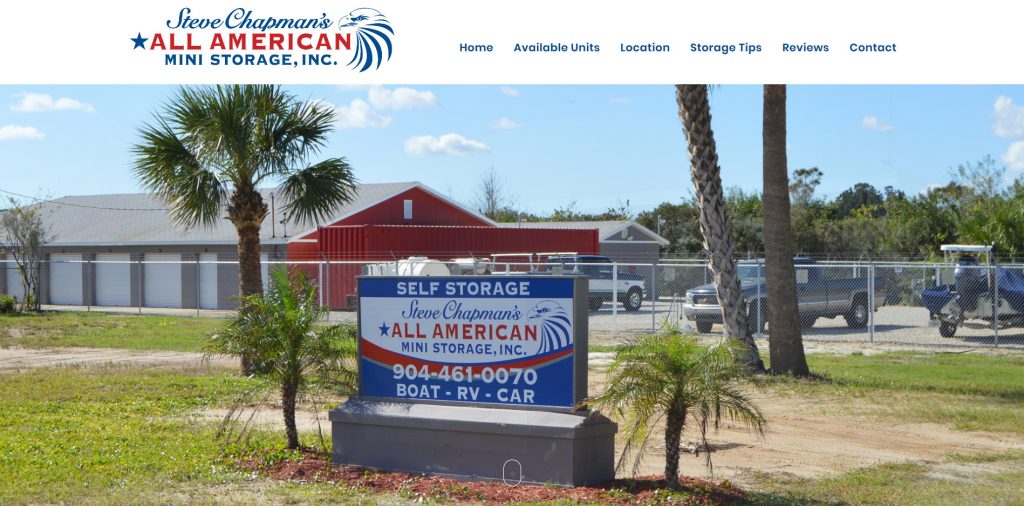 The All American Mini Storage facility recently re-opened its newly renovated storage location for indoor non-cooled and cooled units and long term boat trailer and utility trailer parking in St. Augustine Beach, Florida. The website offers information on the details of their available units, pricing, how to reserve a unit and storage resources for customers. Visit the complete website to learn how they can provide for your storage needs at www.AllAmericanMiniStorages.com.
At Avid Design Group we are a full service St. Augustine Website Design agency, Graphic Design agency and Marketing agency, and we are available to speak with you today to assess your marketing and advertising needs. Thank you for taking the time to read our Blog!